4. This type of flash card is very interesting. For some foreign words can be made many different flash cards. You can make flash cards for phrases if the students have experience. Here flash card strip with the word foreign, which rearranged fragments (blocks of letters).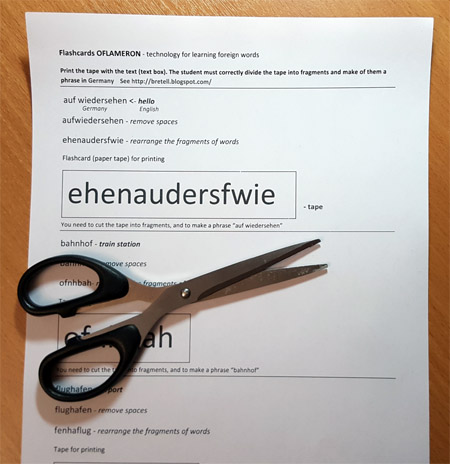 Each file contains the user, the image of the tape and an example.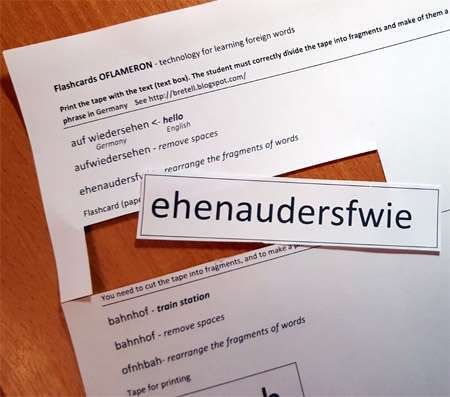 The tape OFLAMERON (flash card) contains a foreign word or phrase, in which the rearranged fragments.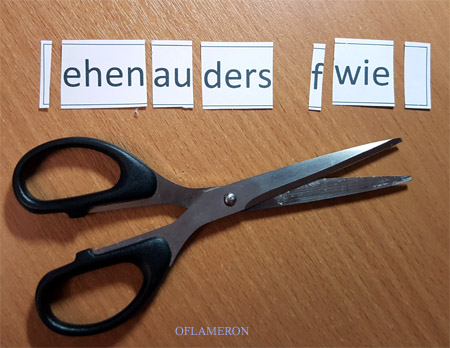 The student knows the translation of foreign words or phrases. The student should be properly cut (or tear) the tape and make a foreign word or phrase and name translations.





Such lessons are much more interesting than just memorizing words with flash cards. Students need to solve logic problems. Difficulty easy to adjust - use longer phrases or more foreign words.

These flash cards you can use freely for learning foreign languages. Technology cards OFLAMERON copiright protected.

Next flash card >> Advanced flash card >>

Download WordTypeGermany.pdf >>

Download WordTypeGermany2.pdf >>

Download WordTypeGermany3.pdf >>

Download WordTypeSpanish.pdf >>


Flashcard Images